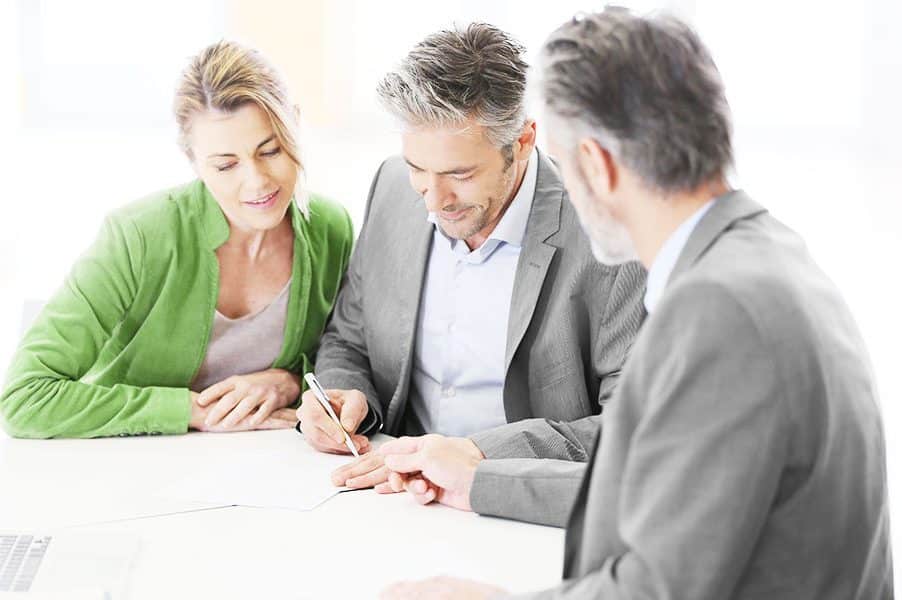 Why Having a Good Credit Score Will Impact Your Mortgage Experience
May 21, 2022  | 
Tips
A credit score of 680+ is vital to qualify for the best mortgage rates. But there are many other factors to know about credit scores and how they affect your mortgage rates. Most people don't even know where to check their credit scores. Whether you get your credit score updated monthly or are unsure what your score is, there's a lot to learn about how they'll influence your mortgage experience.
Thinking about buying a house? Here are the top tips to follow before applying for a mortgage.
What Credit Score is Required to Buy a House?
Getting accepted for a mortgage is becoming more challenging as property prices rise. The minimum credit score needed to be approved for a mortgage ranges from 620 to 680. Keep in mind that the credit score required to get approved for a mortgage also affects other aspects of the borrower. For example, if you have a high income and very little debt, you may get away with a lower credit score than other borrowers on the other end of the spectrum.
Why Does Credit Score Matter When Buying a House?
Your credit score is a fundamental factor in getting low mortgage rates and favourable terms. Your credit score assures that you are trusted to make repayments if you get approved for a mortgage. With a good credit score, you'll get access to the best mortgage rates on the market and more freedom regarding mortgage terms and conditions. It also indicates that you could save up to six figures in interest throughout your life!
Because credit scores have become such an essential part of our financial lives, it's more important than ever to track yours and understand how your financial activities affect the credit score numbers.
Do Credit Scores Affect Mortgage Rates?
When you hover a lender for a mortgage, your credit score directly impacts the rates you'll be able to get. These scores provide lenders with an accurate picture of the type of borrower and how you manage your finances. As a result, the lender can estimate how risky you are as a borrower and whether they need to raise their rates to balance that risk.
What is a Good Credit Score in Canada?
The higher your credit score is, the more opportunities you are to get authorized for a mortgage or other loans/credit products. So, once you've checked your credit score, you'll need to figure out where you fit on the scale. Credit scores are set up in a span, and the breakdown of each level is as follows:
A score of 800 or above is considered excellent

A score between 720 – 799 is believed to be very good

A credit score of 650 – 719 is considered to be good

600 – 649 is considered to be fair

Anything under 600 is deemed to be a poor credit score
What Do Lenders Examine for When Home Buyers Apply for Mortgages?
When considering your mortgage application, lenders will glance at more than just your credit score. They'll want to know how you handle debt and what your payment history looks like. This means they'll get a copy of your credit report, and even if you have the required credit score, red flags in this report could determine whether or not you get the loan. Therefore, you should know what elements lenders will be searching for when applying for a mortgage to be appropriately equipped for the procedure.
 You can expect them to look at:
Your income

Your employment record

Your general expenses

The amount you're planning to borrow

Your current debts

The amortization period

Monthly housing expenses associated with your new home (mortgage payment, potential utility bills, potential property taxes, condo fees, etc.)
If interest rates rise, you must demonstrate to the lender that you can make your mortgage payments. The lender will determine whether they would approve you at a 5.25 percent interest rate or your projected rate plus 2%.
At LeapFinancial, we're here to help make the home buying process as stress-free and enjoyable as possible. Whether you're a first-time homebuyer or looking to expand your real estate portfolio, we're here to help you every step of the way. Feel free to contact our team today to help get you started! If you have a less than average credit score, are looking for a loan, and own your home, call us at 1-844-929-5327. We will be happy to help secure you a mortgage.